Lawrence Police Blue Santa
A beacon of hope, in time of need.
The Lawrence Police Department proudly helps assist the community of Lawrence, one family at a time.
Grocery Store Gift Cards Donated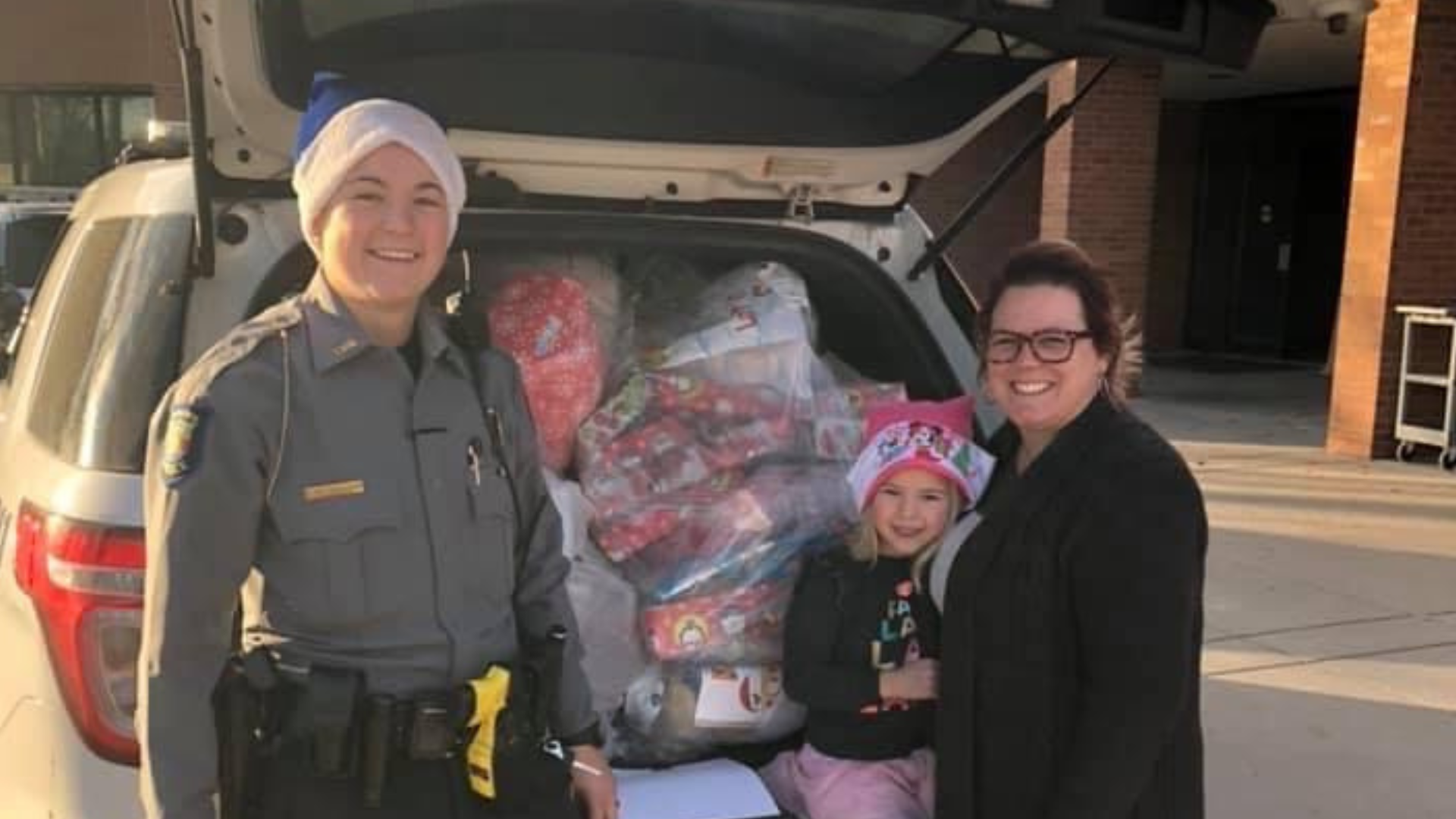 The Lawrence Police Blue Santa Program was created in 2011 by the men and women of the Lawrence Police Department. 
In the beginning, The Blue Santa Program helped the community of Lawrence during the holidays by providing children with gifts to open on Christmas morning, as well as a ham or turkey and a grocery store gift card, so that families could share a meal together. 
Today, our assistance extends beyond just the holidays as our officers and volunteers work year around to help address the critical needs of our community. 
How can I help with the Blue Santa Program?
Our mission has always been to strengthen the bond between the Lawrence Police Department and the community, therefore we are shifting to an officer-based referral program.
Simply put, when an officer comes across a family in need, he or she will contact the Lawrence Blue Santa Program and our goal will be to assist that family in any way we can. We are excited about this new direction and hope the Lawrence community is as well. Follow us on Facebook for updates on giveaways such as our most recent pumpkin giveaway, and more news about what we are doing to help the community.
Thank you for your support.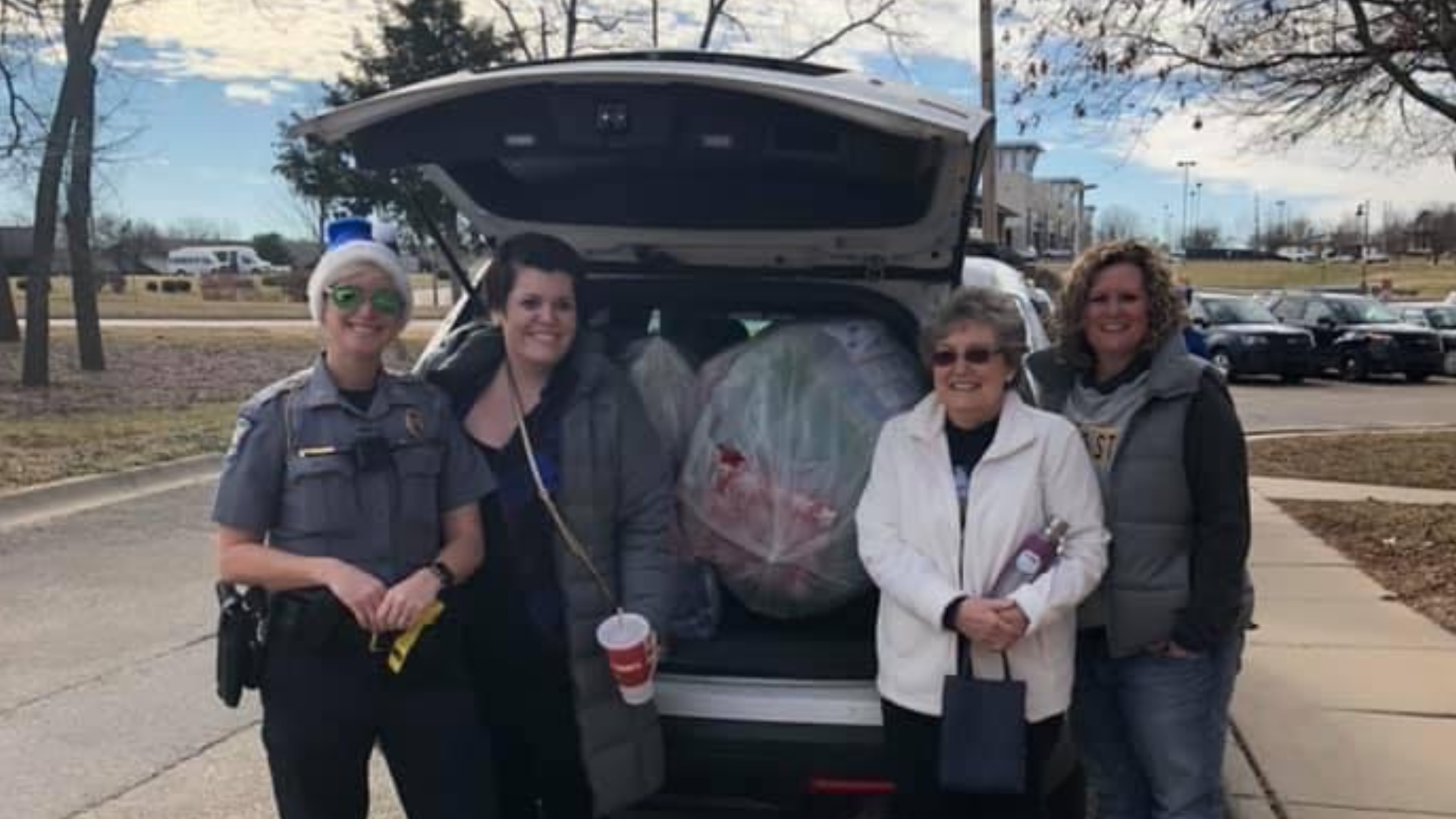 A sweet boy loaned a complete stranger his bicycle believing the stranger when he said he would return it. The teenager sat outside and waited 2 hours for the stranger to return, but he didn't. The teen's hardworking father was having a difficult time replacing the teen's mode of transportation. The officer who took the theft report contacted Blue Santa and we were able to replace the bicycle. The boy was so excited he took off riding around the block.
A local school para needed a little boost after their car broke down. We partnered with Westside 66 and Hillcrest Wrecker & Garage to help the para get back on the road. We love having partners in the community to step up and give back.
Blue Santa got to deliver some Christmas gifts to a local Lawrence family. Officer Hunt, with KU Police Department conducted a traffic stop back in November, where he had contact with a young man. Through further investigation, it was discovered the teen was working three jobs to support his family and attending high school simultaneously. Officer Hunt reached out to Blue Santa, and our elves got right to work shopping for all the family members, and we had the pleasure of providing some Christmas cheer for this family. We love being able to assist the Lawrence community. Thank you, Officer Hunt, for caring for the community and making sure this family was taken care of this season.
HELP US GIVE BACK TO THE COmmUNITY
We can't do it alone. There are many ways to help our cause.
Donate by check
The Lawrence Police Blue Santa Program could not thrive without assistance from the community. We accept monetary donations in the form of check or cash. You will be provided with a receipt for your donation. Any donations can be dropped off in-person or mailed to the following address:
Lawrence Police Blue Santa 5100 Overland Drive Lawrence, KS 66049
DONATE BY PAYPAL
Make an online donate via PayPal.
DONATE BY VENMO
Make an online donate via Venmo.
FOLLOW US ON FACEBOOK
Connect with us on social media.
FOLLOW US ON INSTAGRAM
Connect with us on social media.